Pharma Machines - Pharmaceutical Machines Manufacturers
With great conceit, we set up our company in the year of 1996 in Ahmedabad, Gujarat. From the first day of our company's establishment, we are counted as one of the leading manufacturer and supplier of Pharmaceutical Machinery and Spares required for pharma products manufacturing and packaging. Due to our sincere efforts, we have made our name as most reliable firm in the market which is an outcome of our deep understanding about this field.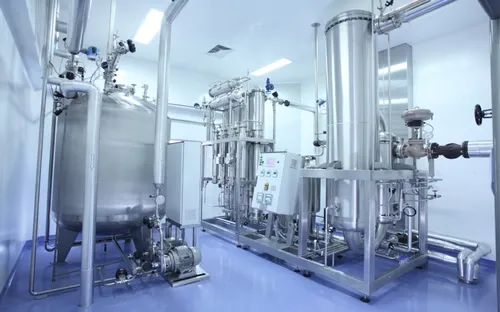 Dhara Engineers is an ISO 9001:2008 certified company and one of the most preferred & trusted manufacturer and exporter of pharmaceutical equipments like Vial Washing Machines, Bottle Washing Machines, Syringe Sealing Machines, Vial Bottle Filling Line and many more types of pharma machineries. At our production unit, these equipments are successfully manufactured with the help of world class quality, efficient leadership, engineering excellence, and cutting edge technology. Additionally, these machines are available at our premises in different models as per the standard and custom requirements.
Manufactured range of all types of pharma machines are certified with latest and enhanced technology and excellent workforce. Our company has developed core competence in the manufacturing and supplying of high quality pharma equipments such as Vacuum Cleaning Machines, Rotary Bottle Washing Machine and Pre-Filled Syringe Sealing Machines having wide application in many industries. In the manufacturing process of these machines, we use excellent quality raw components procured from the dependable venders of the industrial market. Offered pharmaceutical machineries had unmatched quality that meets international standards.
Our main aim is to provide outstanding products by constantly improving quality using innovative technology. By supplying and exporting highest quality pharmaceutical equipments and utmost customer services, we have acquired the trust, support and assurance of our universal clients. Since our company's establishment, we make long term business relations with our domestic and international customers of USA, Belgium, Greece, Norway, Spain, Zimbabwe, South Africa, Nigeria, Ghana, United Kingdom, Brazil, Colombia, Venezuela, Iraq, Kuwait, Jordan, Cuba, etc. Our all clients can avail our complete range from us at their pocket friendly prices.
Highly qualified engineers of our company always try to go beyond customer expectations through their proficient guidance, engineering excellence, most modern techniques and professionals approach.
Quality Assurance
Quality is the essential part of any product functional life. Our complete assortment of Pharmaceutical Machinery and Spares compete the rigorous quality standards of national as well as international market which have achieved a top position for their supreme quality and absolute reliability. Dhara Engineers is committed to design, manufacture and supply best quality machineries. We also provide after sales services in obedience with universal standards with outstanding focus on performance, reliability and safety. For appropriate quality machineries are manufactured, these machines undergoes on various quality parameters in each stage of production under the strict observation of our highly educated and talented quality engineers.
Types of Pharma Machines
At our production unit, our shrewd team of engineers manufactures many different types of Pharmaceutical Machinery and Spares having different models and dimensions. Our manufactured range is listed below:
Semi Automatic PLC Operated Multijet Ampoule/Vial Washing Machine
Automatic Rotary Ampoule Washing Machine
Automatic Ampoule Filling & Sealing Machine
Automatic Linear Tunnel type Bottle Washing Machine
Semi Automatic Rotary Bottle Washing Machine
Automatic Electronic Liquid Bottle Filling Machine
Automatic Volumetric Liquid Bottle Filling Machine
Automatic Bottle ROPP/Screw Cap Sealing Machine
Automatic Measuring Cup Placement / Cap Pressing Machine
Online Visual Bottle Inspection Conveyor Belt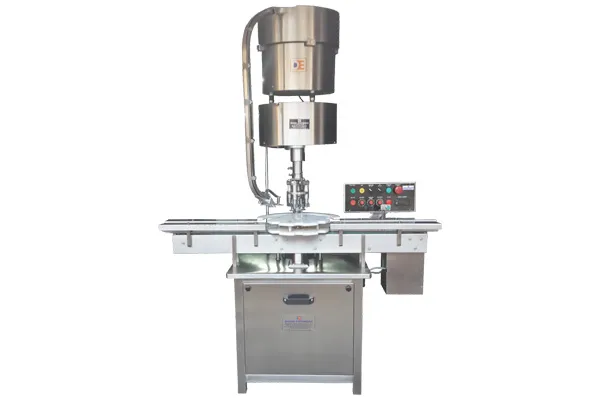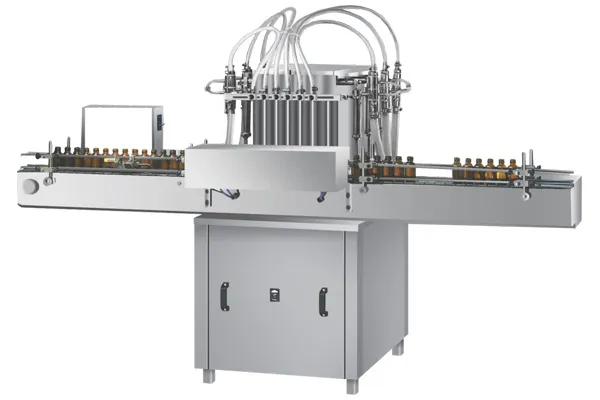 PVC endless Packing Conveyor Belt
Automatic Linear Tunnel type Vial Washing Machine
Automatic Rotary Vial Washing Machine
Automatic Liquid Vial Filling & Rubber Stoppering Machine
Automatic Aluminum Vial Cap Sealing Machine
Visual Vial Inspection Conveyor Belt
Automatic Self Adhesive Vial/Bottle Sticker Labeling Machine
Bottle Unscrambler Turn-Table
Semi Automatic Pre-fill Syringe Filling Machine
Semi Automatic Pre-Filled Syringe Stoppering Machine
Significant Features of Pharma Machines
A.C. Frequency Drive is placed to variable the speed of conveyor and machine.
Our all manufactured ranges of these machines are easily integrated into existing lines.
Our all pharma machines have adjustable conveyor height to regulate with other machine.
Rotary, monoblock construction having SS304 fully cladded platform and housings.
In the manufacturing process of these machines, we use more and more tools for example: VFD (Variable Frequency Drive), PLC (Programmable Logic Controller) etc.
Offered range of pharmaceutical machineries and spares are robustly conducted at our production unit.
CNC (Computer Numerical Control) system is also installed during the manufacturing process of all these machines to get quality output.
Construction of our pharmaceutical machinery is done by sanitary stainless steel which required less maintenance, having longer functional life and consumes very low power.
Photo Gallery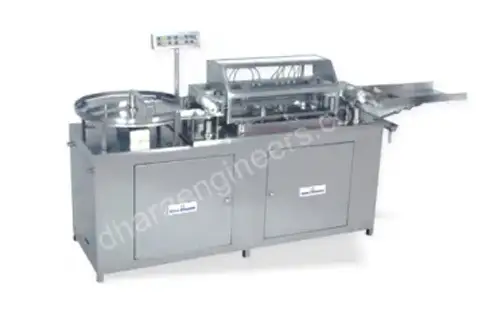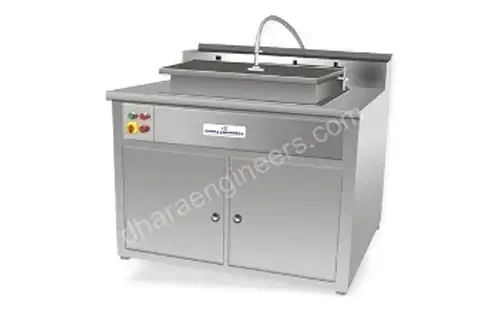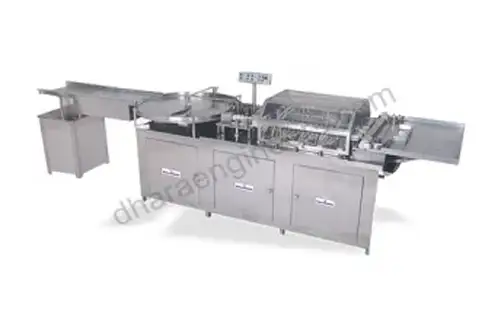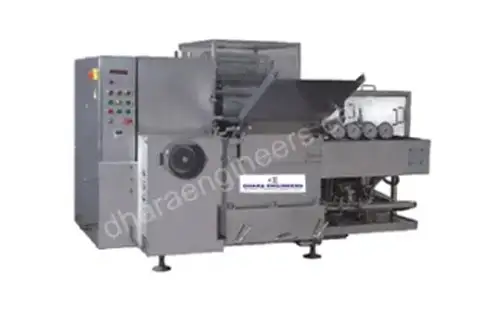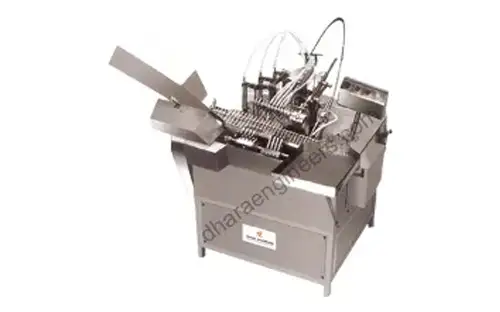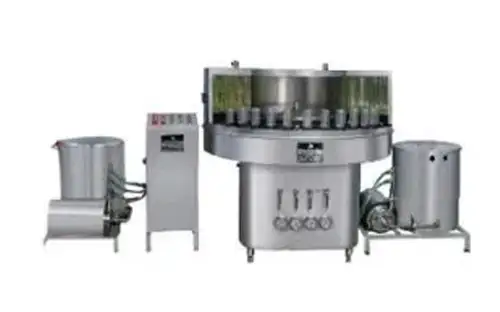 Application of Pharma Machines
Dhara Engineers has capability in designing and manufacturing of Pharmaceutical Machinery and Spares for various industries such as pharmaceutical industries, dairy, pesticides, food & beverages industries, cosmetic industries, packaging industries, pesticides industries, oil industries and licker industries and chemical industries. Our company also exports their pharma equipments in many foreign countries as listed below:
Bahrain, Iraq, Kuwait, Libya, Oman, Qatar, Saudi Arabia, U.A.E., Yemen, Dubai, Kenya, Australia, Uganda, Egypt, Georgia, Bangladesh, Sri Lanka, Algeria, China, Nigeria, Canada, Nepal, Thailand, Malaysia, Singapore, India, and U.K.
Why our Pharma Machines?
We are fully committed to manufacture and supply innovative pharmaceutical machines and spares that improve the way of working. Our engineers always trying to deliver only the best quality and flawless range is delivered at our client's destination and at their pocket friendly prices. Our company believes in constant examined to bring out better, faster, and cost effective machines in every types of machineries that we manufacture at our production unit.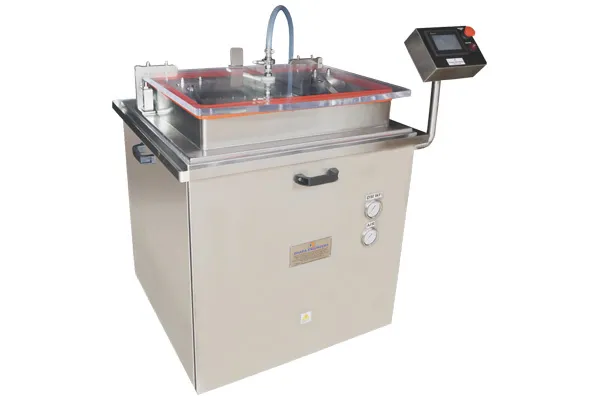 Today Dhara Engineers achieved the top position in the pharmaceutical machinery manufacturing industry because of its established reputation for superior quality, maintenance free machines, innovative designs and longer functional life. Our company is counted among as the most trusted name in manufacturing, supplying and exporting of Pharmaceutical Machinery and Spares. Quality of our pharma machines is actually unmatched and due to that we get repeated orders and new orders from our national and international clients as well.
Slat Conveyors
Dhara Engineers Most demanded brand in the industry market for manufacturing Slat Conveyors. The manufactured ranges of Slat Conveyors are typically used to convey heavy loads, hot or oily parts or items through a heat drying process. Slat conveyors are also perfect for assembly line and production operations. This exclusive slat conveyor design functions by connecting discretely spaced slats to a low friction roller chain. Slat conveyors are a type of conveying technology that utilizes a chain-driven loop of slats to move product from one of its ends to another. Slat conveyors use a slat and chain system to move components along an assembly line. It can be used for transportation, accumulation, assembly, side loading and unloading and frequent stop/start applications. These conveyors are usually made of engineered plastic, galvanized carbon steel or stainless steel.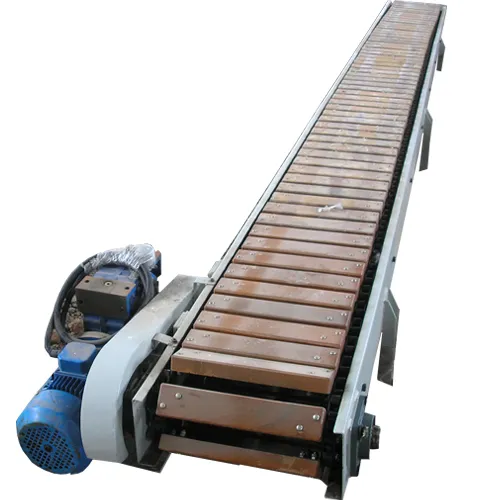 Vacuum Cleaning Machines (Supplier, Ahmedabad, India)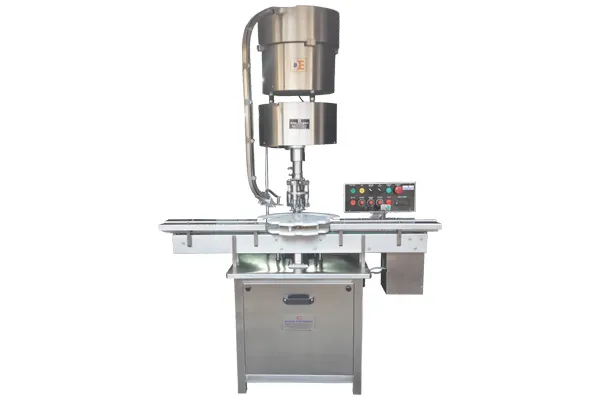 Incepted years in this domain, we are one of the leading manufacturers, supplier of Vacuum Cleaning Machines in Ahmedabad, India. The offered range of Vacuum Cleaning Machines are used in the industry for removing the air from a system to create a pressure differential in order to remove debris from the floors, equipments and other surfaces. We have designed a manual sweeper with an integrated vacuum system, completely free from batteries, engines or cables, to guarantee ease of use. Our customers can avail types of Vacuum Cleaners such as Industrial Vacuum Cleaners, Dry Vacuum Cleaners, Carpet Extractor Machine, Wet and Dry Vacuum Cleaner and Tumble Drier for Laundry. Our machine is available at the most affordable price. Dhara Engineers is engaged in offering professional cleaning equipment.
Vacuum cleaners, scrubber dryers, wet dry vacuums, burnishers amongst other equipment. The industrial vacuum cleaner is a machine used for the general cleaning in industrial environment, as well as many other more specific applications.
Automatic 4 Head Digital Liquid Filling Machine
We are dealing in Automatic 4 Head Digital Liquid Filling Machine which work efficiently and consumes less power. The offered range of liquid filling machine pump is synchronized with conveyor drive and conveyor drive controlled by AC frequency drive. Dhara Industries engaged in installing various types of Viscous Liquid Filling Machines like Shampoo Filling Machine, Lotions Fillers, Creams Filling line, Paste Filling Machine, Cosmetics Filling Machine, Aloe Vera Cosmetics Filling Machine, Herbal Cosmetics Filling Machine, Marmalades Filling Machine, Chocolate/Candy Filling Machine, Oats Filling Machine, Ghee Filling Machine, Jam Filling Machine, and Cheese Spread Filling Machine etc. Our experienced professionals are using latest technology bottle filling line which is comprised of filling, washing and capping with absolute automation. Clients can avail this Automatic 4 Head Digital Liquid Filling Machine from us at very cost effective prices. The machine is comprised of two nos. SS tanks and pumps, that ensures speedy washing of bottles. Easy loading and unloading, simple operations and effortless maintenance, makes this machine highly demanded in the market.
Automatic 2 Head Electronic Liquid Filling Machine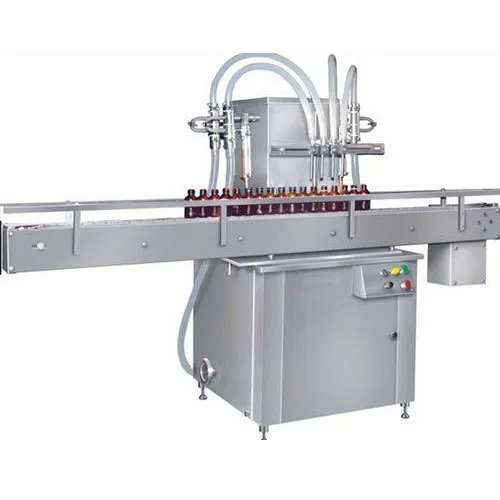 We are empowered with the team of experienced professionals who are engaged in manufacturing the diverse range of Automatic 2 Head Electronic Liquid Filling Machine with a reliable, exact and automatic filling from a few micro litres to around 1 litre per second. Our offered machines are broadly insisted in well-tested pharmaceuticals, chemical, food processing, mineral water and many more industries for filling, capping and packaging purposes. The offered range of Automatic 2 Head Electronic Liquid Filling Machine provided by us are manufactured in accord with global quality tested components and sophisticated technology under the supervision of our experienced person and engineers. Being a quality driven company, we guarantee our customers that these filling machines are scrupulously checked against several parameters by our quality controllers. Our offered machines are well known among our customers owing to their rugged design, smooth functioning, outstanding performance, high competence, low maintenance cost and long working life. After considering customers diverse needs, we supply these liquid filling machines in modified options at most reasonable prices within the guaranteed time frame.
Washing Machine
Dhara Industries well-known as Top Manufacturer, Supplier and Exporter in India for offering the best range of Washing Machine. The offered ranges of Washing Machines are manufactured with premium quality stainless steel which meets industrial requirements for long lasting rust free operations. Customers can choose from a vast selection of accessories and options to obtain the exact machine to meet their specific needs. We are engaged in catering the needs of very wide spectrum of industries to their best satisfaction, due to their superior quality products and efficient even after sales service. We are waiting to receive the specific inquiries, to offer our customer with best prices and services. Our extremely useful machines develop work competence greatly and decrease labor intension.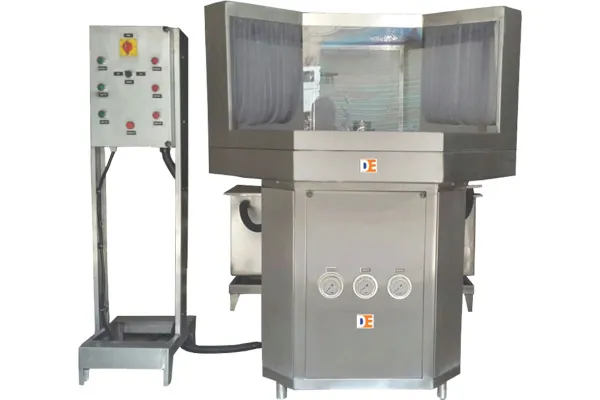 The raw material is sourced from the most trusted vendors of the market which is severely checked by our testing team under diverse parameters at diverse level to guarantee that top notch quality products are delivered to our customers. Each product is carefully examined by our quality checker before its final delivery at customers end. Moreover, due to our skilled pool of professionals we are able as much as necessary to differentiate complexities in customers specifications and meet changing technological trends in the market.
---
Search Key : Pharma Machines, Pharma Machinery, Pharma Machinery Manufacturer, Pharma Machinery Manufacturer, Bottle Washing Machines, Powder Filling Machine, Pharmaceutical Machines In Ahmedabad, Pharmaceutical Packaging Machinery, Pharmaceutical Processing Machines, Liquid Filling Machines, Bottled Water Filling Machine, Pharmaceutical Machinery, Pharma Machines & Technology, Pharma Machines Suppliers, Vial Washing Machine, Tube Filling Sealing Machine
Pharma Machines | Pharma Machines Manufacturer | Pharma Machines Supplier | Pharma Machines Exporter
Pharma Machines Ahmedabad | Pharma Machines India