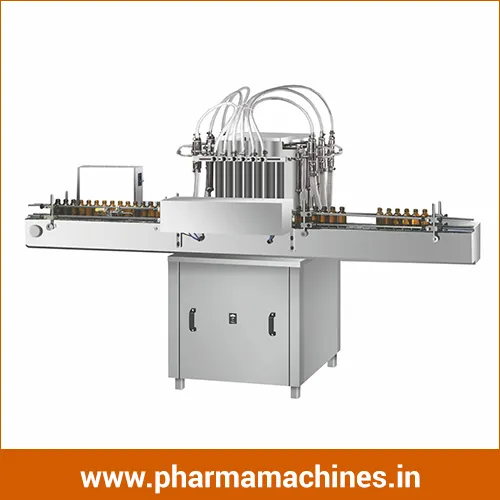 Our organization is counted amongst the most distinguished manufacturers and suppliers of a broad spectrum of Liquid Filling Machine (Volumetric) from Ahmedabad, India. A volumetric liquid filling machine is used for filling of liquids by volume as opposed to filling by weight or level. Our volumetric liquid filling machine can be used for filling all types of liquids in different types of glasses, plastics and metal containers and these products work on volumetric principle with two syringes on the sides. The desired volume of the machine can be easily adjusted by increasing or decreasing the eccentricity. Motor and gearbox of the liquid filling machines are covered in a SS cabinet. This machine is M.S. cladded with S.S. sheets and contact parts of this liquid filling machine is made from S.S. 304 with PVC tubing's.
A volumetric filling is the method of filling products by volume. They can be used to fill liquids of different viscosities including syrups and even foam based products. However, the low viscous liquids are much preferred. The volumetric fillers are available in two types based upon the amount of liquid filled by the machine. There are machines which fill exact volume of liquids and also those which fill the liquids within a small volume tolerance. In the machines which place exact amounts the product is pre-measured with a closed chamber or cup and then filled into the container. The exact volume fillers are used in industrial applications and laboratories where accuracy in volume filled is much desirable.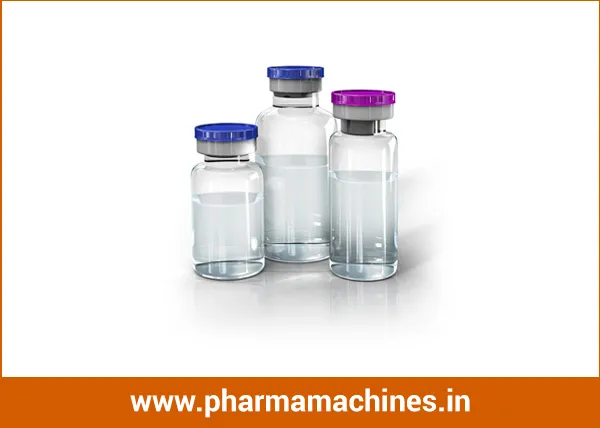 Features of Liquid Filling Machine
One of the most advantageous and popular Features found in this Liquid Filling Machine is the no bottle no fill system which ensures that the working of fillers stops when there is no bottle available for filling in the machine. This feature is to reduce the product wastage in the industries ensuring that the machine works only when there are bottles available for filling. The rotary bottle movement system enables a smoother operation of the machines. This machine is available in user-friendly configurations and is much easier to use. They can be controlled efficiently even by the beginner and therefore can improve the task efficiency at the manufacturing zones. Precise filling operation, minimum change over time, automatic in feed and exit of bottles, multiple operations with a single machine and built-in A.C. variable frequency drive system are some of the salient Features found in almost every volumetric liquid bottle filling machine of the modern time.