Liquid Filling Machine (Digital)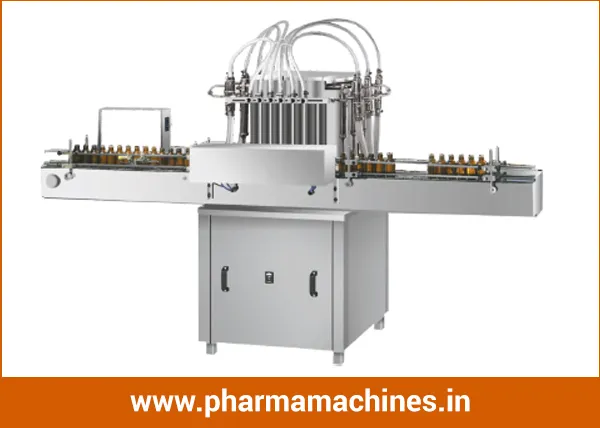 Our company is recognized as one amidst the trusted Liquid Filling Machine (Digital) manufacturers in Ahmedabad, India. This machine fills the liquid using the Syringe principle and is very easy to use. This filling machine is compact and highly efficient machine with elegant look. This multifunction multi featured machine meets the custom requirements of Bulk filling in Jars or Cans with no restriction of liquid characteristics. The machine has its own pumping system to fill the programmed liquid in Jars.
Digital Control Pump Liquid Filling Machine is used for filling all types of liquids in different types of glasses, plastics and metal containers. The flow of liquid is measured and converted in to electronic signals being controlled by the PLC base circuit. No mechanical adjustments are required to set different fill volumes with different sizes of containers i.e. No change part is required. These Digital Liquid Filling Machines are installed in the production unit are of international quality and produce best results. Further, we also have a team of skilled and technically qualified professionals well versed with the different aspects of manufacturing these machines for various industries. The manufacturing process is as per the international standards to produce quality products for our valued clients.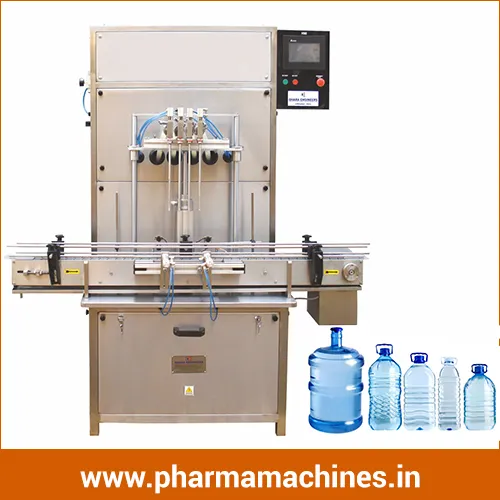 Features of Digital Liquid Filling Machine
The Digital-Fill uses a gear pump concept as a metering device to fill correct amounts of gel or liquids into containers.
Each filling can be fast first and slow later, bubble can be eliminated.
Human interface is achieved using a combined keypad and LCD display configuration.
Pump unit is easily dismantled for cleaning.
Automatic counting function, effectively control filling quantity.
No Change part required to fill different fill sizes.
The volume, speed, the time between of filling can be designed.
Robust Construction, Heavy Duty Base and SS elegantly matt finished body.
LCD display, touch screen is very easy to operate.
Working performance is stable and can be used for long time.
Import single-chip microcomputer control, high efficiency, low power consumption.
Application of Digital Liquid Filling Machine :
Our manufactured 
Digital Liquid Filling Machine
 is used in the 
pharmaceutical industry
, 
food industry
, 
cosmetics
, 
agriculture
 and 
other industries
, such as fruit and vegetable drinks, soya milk, acetone, shampoo, etc.