Digital & Volumetric Filling Machine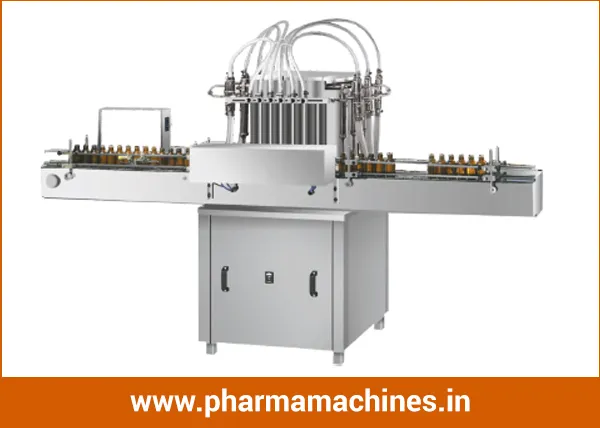 Our company is one of the most experienced companies engaged in the prominent manufacturers and suppliers of Bottled Water Filling Machines.These Water Bottle Filling Machines can be used for filling water into various packing's such as Pet Bottles (with all volumes and shapes for still water, pure water, RO water, mineral water, sparkling water, etc.), Plastic Jars, and Plastic Cups. The filling section is equipped with spring loaded nozzles. Once the bottles are picked they spring loaded nozzles are activated by a Drum Cam Mechanism. Since the machine is equipped with gravity filling the accuracy of filling is maintain as there is no foaming. The filling nozzles are made of SS316 and the Filler tank is completely electro polished and this reduced possibilities of microbial growth.
These machines are fabricated in compliance with industry standards, these Water Bottle Filling Machines are highly appreciated for their capacity and economical functioning. Our Bottled Water Filling Machines has a host of advantageous Features adding up to its excellent performance and longer service life. These machines are designed and tested by the engineers of our company to give flawless performance. Our manufactured Water Bottle Filling Machines have long shelf life and are highly in demand among the clients.
The offered ranges of Bottled Water Filling Machines are made utilizing high grade raw material and innovative techniques in strict observance that meets the international quality standards. Along with this, the offered assortment of these Bottle Filling Machines is applicable in different areas such as pharmaceutical, beverages, cosmetics and allied. We have the capacity of manufacturing the machines giving the following output for bottles: 24, 40, 60, and 90 Bottles per minute.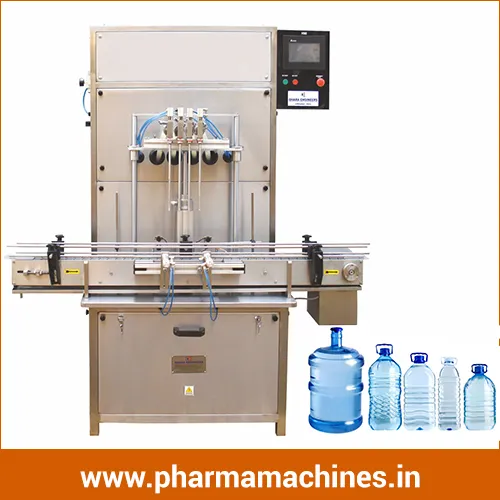 Salient Features of Digital & Volumetric Filling Machine
Fully Neck Holding, hence bottle with very low perform weight can also run without suffering any distortion or scratch marks.
Machine is infinitely adaptable for all sizes ranging from 200 to 2000 ml. Changeover time from one bottle size to another is the bare minimum.
Rotary, monoblock construction having SS304 fully cladded platform and housings.
No Change Parts involved for running different bottle sizes.
Vent Pipe filling, without spillage for consistent level filling.
Pick and Place principle followed by two stage progressive capping.
Automatic cap elevator / orientator with SS304 ground level hopper provided.
No Bottle - No Rinse / No Fill / No Cap, absolutely no wastage of precious inputs.
Air conveyor on in feed side for operation without vertical height adjustment.
SS304 housing pumps with internal SS piping provided with the machine.
Electrical control panel with all necessary safety Features.