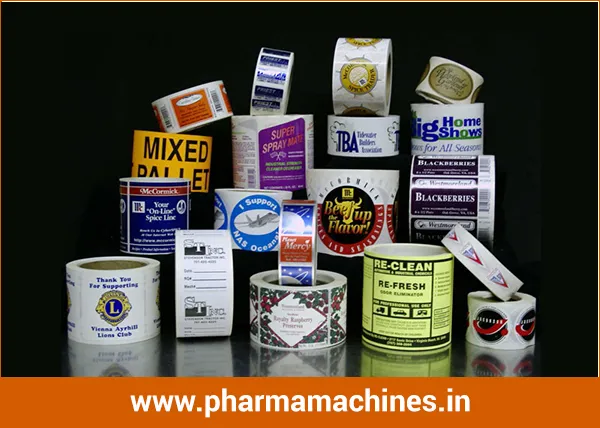 With the comprehensive knowledge of the varied aspects of the market, we have been able to provide our customers with Automatic Bopp Labeling Machine. It is also known as Automatic Linear Hot Melt Labeling Machine. These machines are constructed in superior grade stainless steel finish and are available in different model and size options to choose from the clients. These machines find suitability in meeting the labeling demands of products like bottles, jars, vial, tin and other packaging in round finish form. Further, the presence of micro processor control based label dispensing system as well as advanced sensing system for label and products also assure of optimum support in involved processes. These Bopp Labeling Machines can handle bottles of different size capacities as well as in varied production speeds. Our manufactured Automatic Bopp Labeling Machine is a versatile mechanism for specific and accurate dispensing of BOPP Label on the bottle or any type of container.
This machine incorporates a totally new concept in roll-fed labeling technology. Automatic linear hot melt glue labeling machine provided by our company fits various labeling products. The container is fed to carousel (a machine or device with a moving belt); the container is held top and bottom in the carousel during the label application process. The labeling is controlled by a continuous or automatic correcting system. The labeling is cut onto a drum provided with rotating and static blade which is simple and reliable to supply a correct cutting. The hot melt is spread on one edge of the labeling and the overlap on vacuum drum. The labeling process is complete in the labeling station in a short time. It is commonly used in round bottle high-speed labeling for Food and beverage industry, pharmaceutical industry, etc.
The Features of our fabricated Labeling machine is fully automatic linear operations for handling 200 ml - 2000 ml bottles and have maximum production speeds of 60/90/120/200 bottles per min. The use of superior grade stainless steel in construction also makes these machines deliver optimum performance support. The same machine can be used for different sizes of labels with "Minimum Change Parts" there are no glue roller and scraper blade assemblies because the hot melt gluing application is carried out using a controllable movement of glue drum spray which accurately applies hot melt glue to the leading and trailing edges of label.
This technology of glue dispensing eliminates glue spillage thus maintaining a much clean machine during operation. In order to ensure quality, these machines are stringently tested on various parameters by our experts. Apart from this, remarkable quality and sturdy structure of this Automatic Linear Hot Melt Glue Labeling Machine increases the demand of our offered range in the market. As per the variegated requirements of our esteemed clients; we are offering a broad collection of Automatic Bopp Labeling Machine.
Key Specifications or Special Features
Rotary motor driven machine design.
Auto splicing system for continuous operation.
Height adjustments to suit various bottle sizes.
Control cabinet integrated in the machine housing.
Label is cutting turned on by Electro-pneumatic system.
We offer these machines withPLC interface control box.
These machines are fully automatic BOPP Labeling Machines.
Hot melt dispensing spray guns, Non-contact labeling system.
Vacuum drum is synchronized with platform rotation, driven by servo motor.
Automatic working of the machines provides for desired savings on labor cost.
Cutter is easy adjustment and replacement, cutting at any speed with precision.
Label web tracking for correcting its height and guarantee the consistent position.
No cleaning of the nozzle or glue unit, before production (less maintenance and saves time).
The machine is suitable to work cylindrical or shaped containers made of plastic, glass or metal with wrap-around labels.
Durable and compact design, the machine frame is covered by stainless steel sheet, anti-vibration and noise absorbing construction.
The vacuum drum of this machine is made of high rigid material to finish friction and static.
The vacuum manifold at the lower part of drum and cutter is made of heat and wear resistant material.
Thesemachines are manufactured using quality contraction material as per latest technological standards.
Body of our offered Automatic Bopp Labeling Machine is built with stainless steel, aluminum alloy and square steel tubes.
The structure of square welded tubes and steel beams ensure stable and smooth operations at high speed performance.
Steps to process this machine
In feed bottle, pre-position, label cutting, gluing, labeling, label by press out and then finish.